If you want to place volleyball bets, you will need to see our volleyball predictions for the matches in June 2023. We cover the match-winner (1×2), over/under, and the handicap market in this article.
Volleyball Predictions – Bet of the Day

Nik14
Yield: 0.17%
Nations League
08/06 22:30
Under 3.5 points
Italy is not with their best players here and USa is a huge favorite they have a very strong squad and i expect that they will dominate in this match and i think that they can solve in 3 sets and for me...
We have chosen some volleyball games to be part of the bets of the day.
Below are some volleyball predictions that are part of the Bet of the day predictions.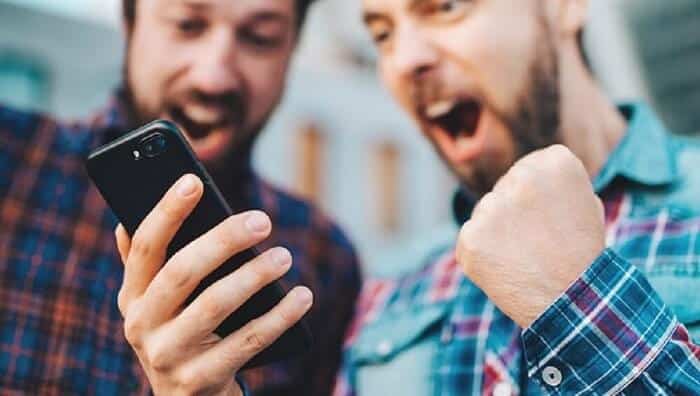 Volleyball Over-Under Predictions

Nik14
Yield: 0.17%
Nations League
08/06 22:30
Under 3.5 points
Italy is not with their best players here and USa is a huge favorite they have a very strong squad and i expect that they will dominate in this match and i think that they can solve in 3 sets and for me...
Unlike other sports like football, rugby and cricket, over-under predictions are even more popular than match-winner predictions.
Volleyball matches are always evenly matched, and one way to have some semblance of assurance is by betting on the number of points per set in the over/under predictions. So you can predict the sets ending above or under a set amount of points.
Volleyball 1×2 Predictions

howtorobabank
Yield: 6.63%
Nations League
08/06 22:30
USA to win
Even though the H2H shows a pretty balanced matchup here (9-11 in the last 20) I still think the offered odds are good enough on the team US here to placing a bet because they started this group stage...
The match-winner predictions are shown in the 1×2 market. Even though there is a draw possibility in volleyball matches, it rarely ends in a draw.
So for most bookmakers, this is a two-way market with home and away win options. You can make 1×2 predictions after careful consideration of some of the betting tips we suggest below.
Volleyball Handicap Predictions
There are currently no new tips. Check again later.
Another popular betting market for volleyball predictions includes handicap betting. Due to the almost level playing field most volleyball leagues offer, you are much better off betting on handicap predictions.
These predictions offer a virtual advantage to the slightly weaker team, and the stronger team will have to overcome that slight advantage to win the betting prediction. This betting market offers better odds than the normal match-winner market.
Bet on Volleyball Predictions in Zambia
Volleyball Betting Tips
With any kind of betting, you will require some betting tips to inform you whether you are making the correct predictions.
Or even if you are making good predictions, you can improve by learning from other tipsters. So we collate some volleyball betting tips to help you make good predictions.
Focus on the betting markets you know
This betting tip is important even if you have been betting on volleyball for a while. Because it may be more tempting to try out other markets from the ones you are comfortable with.
But then you will be in unknown territory and can easily lose your stake. Always stick to the betting markets, you know, even if the odds are not as huge as others.
At least you are more likely to get your stake back and some extra money from the lower odds.
The only time you can go against this tip is when you sign up for a new bookmaker and have the welcome bonus, which gives you extra cash to experiment.
Head-to-head comparisons and current form data
Before you can go ahead and predict games, it makes sense to do some research on the history of the teams playing with each other. This is compiled in the head-to-head comparison.
You can find this on many betting predictions blogs. And what to do with this information is to find the stronger of the two teams.
When you know the stronger of the two teams, you can pair that information with the current form of the teams. In addition to these two pieces of information, you need to find out the different playing styles of the two teams.
Putting all of the pieces together, you can fairly determine to a high degree of accuracy the team that will be the match-winner or at least the over/under point.
Avoid chasing losses
This betting tip is more about what not to do than what to do. When betting, avoid chasing losses, and this applies to volleyball betting also.
No prediction is guaranteed to come true. You will most likely make wrong predictions in the long run of betting.
It is simply a part of the process, as you are not a psychic. So if you lose some bets that seemed sure when you placed them, don't try to chase the losses.
Move on and place other bets. If you can, take regular breaks to clear your mind before returning to it.
Also attached to this betting tip is to wager money you can avoid losing, no matter how sure the prediction is. There is nothing like a sure prediction.
Try out live betting
Live betting is a form of betting where you make predictions about an ongoing game. In live betting, you are predicting the next action that will happen in the game.
The volleyball live betting section features almost the same markets as the pre-game betting markets but with better odds. The odds in the live betting section are updated to match the game's progression.
So you can get better or worse odds depending on how the game unfolds.
The benefit of placing live bets is that you are more immersed in the game, which is more thrilling. Also, there is the benefit of getting better odds.
Use the sports welcome bonus to stake volleyball predictions
You increase your stake amount when you bet with the sports welcome bonus on most bookmakers. If you are a new customer, you can claim the welcome bonus by signing up with the bookmaker's bonus code and opting in to receive the sports welcome bonus.
Most bookmakers offer 100% of the first deposit amount, which translates to double the money you deposited. You can now bet on volleyball games to meet the wagering requirements while also having the bonus amount to extend the number of games you can bet on.
Check for other bonus options
In addition to the welcome bonus, every bookmaker has other bonus options that keep bettors engaged after they claim and use the welcome bonus. The details of these other bonus options are usually specific to each bookmaker, but you can utilise some to stake your volleyball predictions.
Some popular bonuses you can see include an accumulator bonus, which you can get if you make predictions on more than 2 volleyball games. There is the sports cashback you receive if you place bets on your predictions and they are wrong.
For the cashback bonus, there will be other terms and conditions which you need to check out to ensure you get the bonus. Rarely does any bookmaker offer volleyball-specific bonuses, but you can still look out for it on any bookmaker you are betting with.
Volleyball Predictions FAQs
To conclude this article about volleyball predictions, we answer some frequently asked questions below.
To bet on volleyball, you have some betting markets to consider when making your predictions. Examples include the match-winner market, over/under, handicap, and others. You can simply click on the odds to make predictions after going through our guide.
You can bet on volleyball on almost every major bookmaker in Zambia. Some popular betting sites you can check out include 1xBet, Betway and Premier Bet.
The spread works the same in volleyball as it works in other sports. If you select a team to win with a certain point spread, the team will have to cover that point spread to win the game.
There is no guarantee of winning any volleyball predictions. In this article, we offer volleyball prediction tips that reduce your chance of losing or slightly increase your chances of winning.