A lot of sportsbooks recently have come out with their own versions of Aviator Games for their customers. And if you want to figure out which of the Aviator betting sites is the best, just keep reading this article.
Best Aviator Games in Zambia in 2023
| | | |
| --- | --- | --- |
| Operator | Aviator Bonus | Claim the Aviator Bonus |
| 1xBet | Multiplier on your stake | |
| Betway | Boost your stake | |
| Premier Bet | Increase your wager's value | |
| 888bet | K750 or more cash prizes | |
| 10bet | Real money bets to win cash prizes | |
1xBet Aviator Game
You can play the original aviator online game online and even use the 1xBet promo code while signing up.
1xBet has partnered with Aviator Spribe to offer this game to all of its punters. The game is quite interesting.
In order to play, you just need to have a registered account. You can place bets with a minimum deposit of $1.00 as your stake.
The multiplier starts at 1x and keeps going up. Even microseconds are important for the game.
The objective is to cash out before the Lucky Plane crashes. The plane continues to move up your screen until you either cash out or it crashes into the corner.
You can check your free bet status from the game. Within the game itself, you can access features like betting, live betting, and statistics.
To win the game, you must press the 'Cash Out' button. And your winnings will be calculated based on the multiplier at the exact moment when you press the button.
The multiplier keeps going up and down throughout the game and you need to keep an eye on it before cashing out.
You can also enable the "Auto Play" and "Auto Cash Out" options. This will allow you to set the game to cash out if the winnings increase or decrease to a certain amount.

Betway Aviator Game
The Betway website has its own section dedicated to the Aviator Casino Game. Before you can play, you need to complete your registration and you can use the Betway sign up code too.
You can also find the Betway Aviator Spribe Game in the casino lobby. To play the game, you need to go to the online casino lobby and click on the Aviator Casino Game section.
You should deposit some funds or crypto in your account and once you start up the game, you must wait for the next round to begin. There are live stats available within the game and you can even look at the old multipliers.
Once the round starts, you just need to press the 'Cash Out' button to get your winnings.
Albeit, you need to wait until the multiplier is at a high enough point. But you must cash out before the plane leaves.
If the plane flies off your screen before you can cash out, you will lose the round. But you can still wait for the next round to start and place a new bet to gain more user experience.
Premier Bet Aviator Game
Every sportsbook has taken the Aviator Games and added its own little touch. And 10bet isn't much different.
The 10bet Aviator Games give you a potential return on your bets. And you can take part as long as you have a registered account.
You can also use the Premier Bet promo code during your registration for claiming the welcome bonus. Afterwards, you can start playing the Aviator Spribe game by making your first deposit and placing a bet.
Just like in the other games, you need to wait for the plane to rise. There are a lot of different multipliers such as 20x, 40x, and 80x.
There are much rarer multipliers as well but you'll figure it out soon enough once you start playing.
And you can set your game to Auto mode. With this, the sportsbook will place your bets for you after making your first deposit and cash out on your bet before the plane manages to fly away.
888bet Aviator Game
888bet is another great sportsbook offering the Aviator Online Games. With the 888bet promo code, you can enter it during registration to claim the welcome bonus.
And then you can go ahead and take part in the Aviator Games with those funds or even crypto. To take part in the game, you need to place a bet of K10. You can win one of the following prizes:
1 x K750
5 x K200
10 x K100
15 x K50
70 x K10
The winnings from this Aviator Game are all cash prizes. The Aviator is available from Monday through Sunday. And you can win up to 100 different cash prizes.
You must use real money funds (not crypto) to take part in the bonus and you also need to place your bets within the mentioned days. Only valid bets will contribute toward your bonus and will be included in a draw for one of the weekly cash prizes.
The draw for the bonus is organized every Monday. And the results are declared every Tuesday for the 101 draws and free spins.
The winners of the 888bet Aviator Game are published on the official website and Social Media accounts for the sportsbook.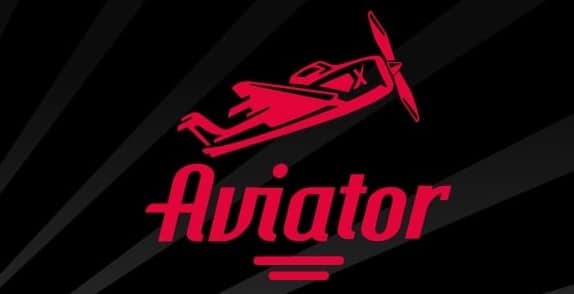 10bet Aviator Game
Before you complete your registration at 10bet, we recommend that you enter the 10bet bonus code in the promo field. With this, you'll be able to claim the welcome bonus from the online sportsbook.
Afterwards, you just go to the Aviator Games and start up a round to win bonuses. The plane will begin to fly and you must cash out before it flies away.
The multipliers will rise as the plane rises. And the moment you click the cash-out button is the exact multiplier you'll get for the calculation of your winnings.
How Does the Aviator Game Work?
The original Aviator Game is pretty simple to understand. You need to place a bet first and then cash out. The plane will start rising at the beginning of a round and your multiplier will keep going up.
You must cash out before the plane flies off to win the bonuses. But you also need to be sure to cash out at the very last point to get the most out of your winnings.
Although you can use crypto as a deposit method, you must bet with real money. The user experience for the game indicated that it is quite a hit with players.
Aviator Games Tips
Tips are always important for any kind of betting or claiming bonuses. And the new Aviator Game is taking the iGaming industry by storm.
All the online sportsbooks and online casinos are offering the game. And you can decide which your favourite is based on the gameplay and website layout.
But once you pick which game you want, you might want to keep some tactics in mind for playing the games. And we have just the right ones for you.
Understand the Rules
This is the most basic trick to playing the Aviator Games at online casinos. You must know the rules of the game before you start playing.
And the first thing you need to know about is the cash-out feature.
Cash-out refers to claiming the winnings on a bet before the bet is fully settled. When it comes to the Aviator Games, you need to cash out before the plane crashes or flies off the screen with your bonuses.
After you make your first bet, your winnings begin to multiply. And you have a short window of time to claim those winnings.
If you don't cash out in time and the plane flies off, you lose all your winnings. But if you cash out too soon, you might miss out on potential winnings.
Another rule is that you must use real money to bet on the game. You can't use crypto or any digital currency.
Don't Bet More Than Your Limit
The Aviator Games might seem like a fun way to spend your time. However, you should also know when to limit yourself at casinos.
Since you can actually lose more than you might think. One way to prevent losing a lot of money is to use the Auto Cash Out option. And you should also make sure that you set a deposit limit for yourself.
If you deposit more money than you can afford, you should also try using the Responsible Gambling tools which most casinos offer.
Use Some Strategies
There are a lot of strategies online that you can use to do well in the Aviator Games and win bonuses.
The very first is that you should start small. It can be appealing to wait for a higher multiplier but if you miss your window, you'll lose your stake.
You should start small with 2x or 5x multipliers. Once you get a hold of the game, you can start moving up for your multipliers.
There are other strategies such as the reverse Martingale strategy. With this, you come up with a pattern for your wins.
The basic idea is that after each loss, you halve your stake and then double it when you win like with free spins for slots.
This is just a way to restrict yourself from losing more while maintaining a winning streak. This isn't a strategy guaranteed to give you a win but it's certainly a good way to go into the game.
Know When to Quit
You absolutely need to know when to quit when it comes to sports betting and also the Aviator Game. If you're on a losing streak, then it is likely time to step away from the Aviator Betting sites.
But don't get too happy with a winning streak either. The best idea is to have a good balance.
FAQs
What is an Aviator game?
An Aviator Spribe is a game where you need to place a bet and cash out on your winnings. There will be a plane flying across your screen and you must cash out before it flies off.
How to win the Aviator game?
There isn't a tip that can guarantee to win at casinos but you can try out a few different strategies to see what works.
Who can play the Aviator game?
Any registered punter can play the Aviator Spribe Game with an operator that offers it.
Which casino offers the best Aviator casino games in Zambia?
Betway is one of the best betting sites for the Aviator Casino Game in Zambia.