Bettors may question what the under 4.5 goals meaning is when looking through a sportsbook or online bookmaker. To help you understand this football betting market further, check out the complete guide and real-life examples below.
---
---
What is the Under 4.5 Goals Meaning in Betting?
When selecting a sports bet, punters can select a total goals bet, this includes under 4.5 goals.
For an under 4.5 total goals wager to work, a match must finish with four or fewer goals overall. If the game finishes with five or more goals then the bet would lose.
Often part of the general over/under meaning includes decimals. Therefore, markets under 4.5 goals are used to avoid the outcome of exact goals.
For instance, a player could select under four goals total in a match. But if the game has exactly four goals, the bet loses.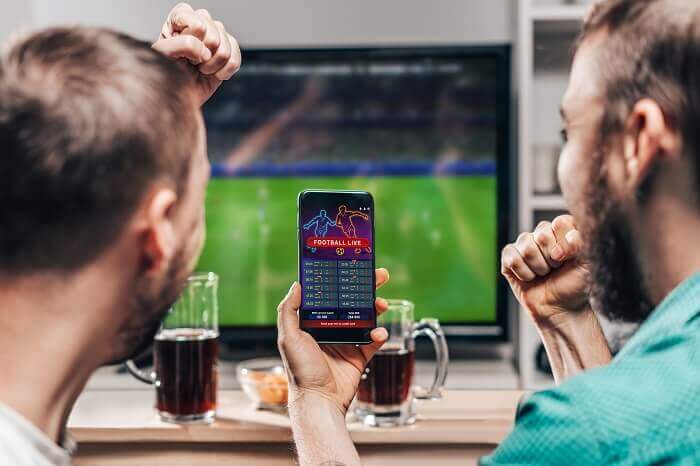 Under 4.5 Goals Bet Examples
Here you can find some real-life examples to demonstrate the under 4.5 goals meaning and how it works.
First, Chelsea might be playing Arsenal in an upcoming match. Then bettors could select the under 4.5 goals total market for this game.
For the bet to work, under five goals must be scored in the match.
Although, it doesn't matter which teams score the goals or in what order. Also, the eventual matchwinner is irrelevant as bettors are not wagering on a team to win the match outright.
As long as there are between zero and four goals, the bet wins.
As a result, there are only certain score lines that could win an under 4.5 goals bet. These include, 0-0, 1-0, 1-1, 2-1, 4-0, 3-0, 3-1, etc.
Bet on Under 4.5 Goals in Zambia
Under 4.5 Goals Betting Review
In sports betting, all markets have pros and cons for bettors. Also, football is an unpredictable game, which can make eventual outcomes unusual.
Therefore, before making a wager, consider the upsides and downsides of this market.
Also, consider using some betting strategy and try to find out pre-match stats and news about the competing teams. Usually, this information can help you make knowledgeable and more rounded betting decisions.
To help you make a decision about whether to use the under 4.5 goals market when betting, check out some of the pros and cons below.
Pros
Generally, football matches finish with less than five goals. Professional football is played at a very high standard, which means scoring multiple goals in a match can be challenging for both teams.
Therefore, low-scoring results with under 4.5 goals are quite common.
Also, betting on this market means you do not need to predict the overall matchwinner of a football match. The scoreline is also irrelevant in most cases.
As a result, the big favourite could lose a match to a complete underdog. But as long as the score finishes with under 4.5 total goals, the bet would win.
Cons
Although, because matches rarely finish with under 4.5 goals in total, the odds for this market can be quite low. This is in contrast to the over 4.5 goals meaning, where more than five goals can be scored to win the bet.
Furthermore, an under 4.5 bet could be settled within the first half of a match.
Even though it's unusual, some football matches have high scoring matches with five or more goals. Therefore, the bet comes with the risk of losing within the opening stages of a match.