A month after their Wimbledon betting action, punters in Zambia will have a chance to engage in the US Open betting. In this article, you can learn all about placing bets on the 2023 United States Open Tennis Championship.
US Open 2023 Predictions
If you are looking for the US Open predictions, you can find them here. However, these predictions will change as the Grand Slam tournaments progress. Therefore, it is best to go to your preferred sportsbook to see the latest predictions.
---
---
About US Open 2023 Betting
To start with, the 2023 US Open Tennis Championship will take place between 29 August and 10 September. This year, it will be held at Arthur Ashe Stadium at Flushing Meadows-Corona Park, New York City.
If you want to engage in US Open betting this season, it is crucial to understand how betting on this sport works. So, you can learn more about wagering on the final Grand Slam tournament in the following sections of this review.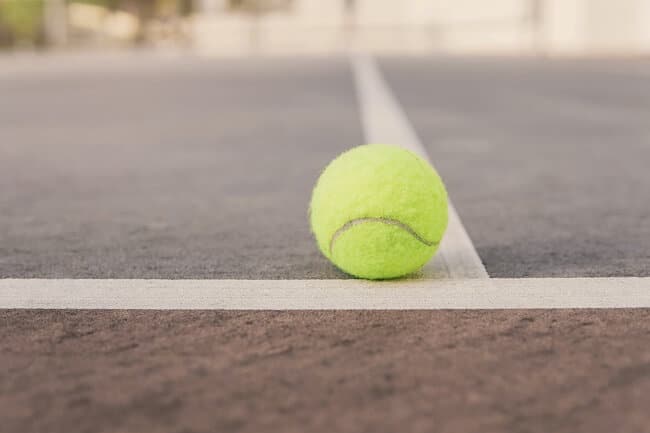 Betting Markets
Next to football, tennis is one of the most popular sports in the world. Therefore, you can select more than a dozen betting markets on any major tournament, including the US Open.
Below, you can find some tennis markets that you can choose when participating in the US Open betting. Moreover, you can read their short descriptions to learn what they are about:
Outright betting – You should select a player you think will most likely be the match winner.
Match betting – Here, you select one of two players you think has a higher chance of winning in a particular match.
Set betting – In set betting, punters need to predict the exact score of victory in the final set. In addition, they should predict the margin of victory in sets.
Handicap betting – In this type, you should predict the performance of a particular tennis player.
Over and Under betting – Bettors need to select the game totals or set totals for a particular match.
In-play betting – If you choose this market, you can place bets as the game progresses. Moreover, you can wager on a variety of outcomes, like individual points, the final result, the set, and more.
The Most Famous Tennis Players
Furthermore, knowing the most famous and skilful tennis players can help you when betting on the 2023 US Open. If you get familiar with their performances, you should be able to choose the right betting market for the US Open betting.
Read on to find out the most popular names from the world of tennis that will take part in the tournament.
Some of the most successful tennis players in the Men's US Open include Carlos Alcaraz, Daniil Medvedev, Rafael Nadal, and Casper Ruud. Of course, when it comes to Novak Djokovic, it remains to be seen if he will join US Open 2023 since he didn't participate in the last year's tournament.
As for the Women's US Open, the highest-ranked athletes are Iga Swiatek, Caroline Garcia, Ons Jabeur, Alycia Parks, and others.
Odds
Moreover, punters can find odds for any betting market available for a particular event. These are the best indicators of a potential outcome. As such, they will help you understand which player is likely to win a match.
In addition, they show which players have the highest chances of winning this tennis tournament.
Therefore, whenever you decide to place a wager, you should carefully examine them and do the odds comparison. That way, you will make a more informed betting decision.
US Open 2023 Live Betting
As suggested earlier, if you are interested in tennis betting, you will have a chance to place in-play bets. In the table below, you can take a look at the United States Championship predictions for the live betting market:
Nevertheless, it is important to note that these can change over time. Due to that, you should go to your preferred bookmaker and find the latest odds there.
US Open 2023 Live Streaming in Zambia
To watch you must have an account created with the bookmaker, and deposit the minimum amount
To begin with, tennis is among the most streamed sports categories among bettors. Because of that, many online sportsbooks in the country offer a live-streaming function for tennis events.
That means punters can watch the match on their preferred platform while placing live bets.
Moreover, some of the best bookmakers in Zambia where customers can watch games via live stream are BetWinner and 888bet. Therefore, if you are looking to engage in the US Open betting and possibly stream tennis action, these sites may be worth your attention.
What you should do is go to the live section on the main page and find the game you want to bet on. You will see a TV icon next to the match if it is available for streaming.
Also, it should be pointed out that some operators request that you have a minimum balance in your player account to access the live stream.
How to Bet on the US Open 2023?
After you join a desired wagering site and make the first deposit, you can start placing tennis bets. Moreover, you can read this simple step-by-step to learn how to wager when the tournament starts:
To begin with, you should navigate the preferred wagering site and log in to your account.
Secondly, you need to choose tennis from the sports menu on the home page.
Moreover, find the US Open event you wish to wager on and select it.
Furthermore, you should select the preferred market along with the odds.
Additionally, you have to indicate the preferred stake amount.
Finally, you can submit your bet slip.
Best US Open Betting Sites in Zambia
Furthermore, the choice of a sportsbook is also important if you want to participate in the US Open betting. As a punter, you will certainly appreciate it if the operator offers a live betting section and live stream feature for tennis games.
The best US Open wagering sites in this review are ranked based on this and other important criteria. So, read on to learn more about these platforms.
888bet
888bet is one of the best sites for the US Open betting since it has extensive tennis coverage. In addition to pre-match wagers, users can also place live bets on tennis games.
Betway
On Betway, bettors can place pre-match and in-play wagers on tennis events. Furthermore, they have a chance to explore high odds and a wide selection of bet types.
22bet
22bet is another bookmaker worth your attention because it offers competitive odds across different markets for tennis matches. Moreover, you will be able to find a live betting page where you can also stream the US Open games.
US Open 2023 Betting Tips
Additionally, it is good to get familiar with several betting tips before you start wagering on this tournament. Keep reading to learn how to make more informed wagering decisions when the last Grand Slam tournaments start.
Know the Sport Rules
To start with, you need to understand this sport before you can wager on it. Moreover, it is essential to be familiar with each player's performance.
Therefore, you should keep up with the statistics of previous matches. That way, you will know which players have the highest prospects of winning.
Find the Predictions
Furthermore, it is highly recommended to get familiar with the US Open predictions before placing a bet. These are made by sports betting experts and can help you make a better betting decision.
However, although they are usually correct, sometimes a player can surprise the audience.
Examine the Odds
Moreover, you should navigate your chosen bookmaker to see the latest odds. By far, they can best describe the potential outcome of the game.
Since they can change rapidly, it is advisable to visit the chosen platform regularly and keep up to date with any changes. Additionally, you should do the odds comparison when placing your bet.
Follow the Sports News
Lastly, punters can extract valuable information from reading sports news.
You can find out whether a player is in good shape or if someone has an injury. All this will impact your final wagering decision.
US Open 2023 Betting in Zambia – FAQ
Finally, you can take a look at the FAQ section below. Here, you will find out the answers to some of the most commonly asked questions regarding US Open betting.
Yes, players in Zambia can legally place wagers on the US Open games. However, you must be 18 years old or older to place bets on any betting platform.
At the moment, it is too soon to say who has the highest chance of winning the final tournament of the Grand Slam. This information will become available after the first Grand Slam tournament begins in mid-January.
To watch live US Open matches, you need to find the bookmaker with the live streaming option. If you are looking for this feature, you may want to consider opening an account on sites like BetWinner or 888bet.
Punters in Zambia can use plenty of wagering platforms to engage in the US Open betting. However, as a bettor, you are probably looking to join some of the best betting sites in the country.
Therefore, you can check out BetWinner, Betway, or any other highly-ranked bookmaker in Zambia.