All Zambian AFCON betting fans who are interested in this year's qualifiers should keep reading this review. In addition, punters can see the latest AFCON results and see possible fixtures in 12 AFCON groups.
AFCON Groups Overview
In the section below, you can see the overview of the current standings in the AFCON groups.
Group A
Currently, Nigeria has the best chance of winning Group A after winning three matches and losing one. Moreover, Guinea-Bissau and Sierra Leone will likely compete for second place, as the two countries have 7 and 5 points, respectively. Additionally, Sao Tome and Principe are the fourth-placed teams with only 1 point.
Group B
In Group B, the Burkina Faso team leads the table with 10 points after four matches, followed by Cape Verde, Togo, and Eswatini. Furthermore, the current favourites to win the group are Burkina Faso, and Cape Verde seems likely to be the runner-up with 7 points.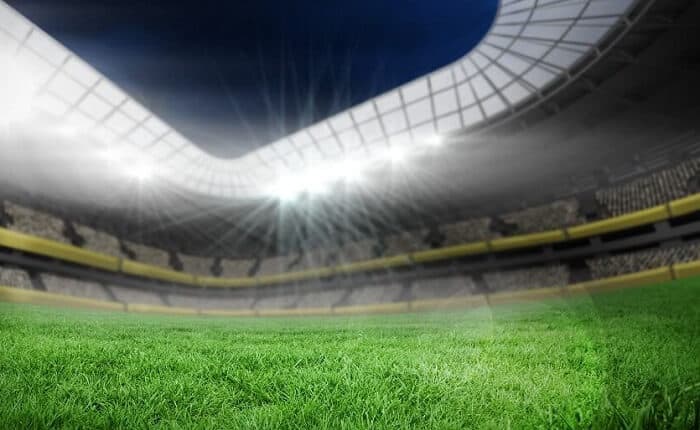 Group C
Currently, the first team in Group C is Namibia, followed by Cameroon and Burundi respectively. As things stand, Namibia has 5 points and will compete with Cameroon for first place, which has 4 points.
Group D
Egypt is the leader of Group D after winning 9 points in four matches, followed by Guinea with 6. However, the bottom two teams in the group, Ethiopia and Malawi, both have 3 points, so they still have a chance to make it to the tournament.
Group E
Additionally, Ghana is the favourite in the E group after getting 8 points, which puts them 1 point above C.A.R. Additionally, Angola has a solid chance to make it past the group stage, with 5 points in 4 matches.
Group F
Also, the first-placed in group F is Algeria, with a perfect record of 4 wins in just as many matches. Furthermore, fighting for second place are Uganda and Tanzania, with 4 points each, while Niger is fourth, with only 2 points.
Group G
Moreover, Group G's standings include the leaders, Mali with 9 points, Gambia and Congo with 6, and South Sudan with 3 points. In addition, the obvious favourite to win Group G are Mali, as they have won three games with 9 goals scored and only two conceded.
Group H
Furthermore, the AFCON host, Ivory Coast, is the current leader in Group H after collecting 10 points in the four matches played. Just behind Ivory Coast is Zambia with 9 points, which could change after the next round of AFCON fixtures as the two meet on the 12th of June. Additionally, in third and fourth place are Comoros and Lesotho, with 3 and 1 points.
Group I
Gabon leads Group I with 7 points, closely followed by Sudan with 6, Mauritania with 5, and DR Congo with four points. As things stand, there are no clear favourites, as there are two more matches to play.
What is more, Gabon may have the best chance at the moment, but that could change after the results of the next round of games.
Group J
After getting 10 points in four games, Tunisia finds itself first in group J. However, Equatorial Guinea is only 1 point behind them, and the two will compete for the first spot as the two national teams meet on the 12th of June.
Meanwhile, Libya and Botswana are third and fourth, with 3 and 1 points.
Group K
Moreover, the World Cup semi-finalists, Morocco, are in first place in Group K with 6 points, followed by South Africa with four points. In third place is Liberia, who have collected only a single point in the games so far.
Group L
Senegal has already secured first place in Group L after winning all four matches, earning 12 points. Fighting for 2nd place, Mozambique, Rwanda, and Benin with 4, 3, and 2 points, respectively.
Bet on AFCON Groups in Zambia
AFCON Groups FAQs
If you have any more questions about the AFCON groups, have a look at the most frequently asked questions below.
There are 12 AFCON groups for this year's qualification phase, ranging from A to L.
Zambia is in Group H for the AFCON qualifiers round. They are currently in second place with 9 points.
Once the qualification round ends, 24 nations will play in the main phase of the tournament.