Betway Zambia allows punters to cash out using mobile money providers since they are efficient and simple to use. The main Betway withdrawal options include Airtel Zambia and MTN mobile money.
18+.The customer must place bets on either Sports or Jackpots equivalent to 3x the value of their first deposit at odds of 3.0 or higher. The maximum return on any Free Bet is K5,000. T&Cs Apply
How to Withdraw Money from Betway Zambia?
If your balance hits your Betway withdrawal target, you can convert it to real money by cashing out.
Betway Zambia withdrawal requirements
Betway Zambia has some withdrawal requirements that you should bear in mind before cashing out.
Cash out amount
First, the system can only process your transaction if your bankroll is above the min Betway cash out amount.
You can confirm your Betway balance by composing an SMS with the word "Balance" to 238.
KYC check
Secondly, all Betway punters have to pass KYC-check before requesting their first payment. As a result, the operator might put your winnings on hold until you supply your photo ID.
Furthermore, your payout request can only go through if you are within Zambia and you are 18+ years. Also, the info on your ID must match your Betway profile to pass the security check.
Contact Phone
Lastly, you cannot switch to another mobile money operator since Betway doesn't allow users to update their contact phone. Therefore, the mobile provider you use to make a Betway deposit is the only gateway you can use for payouts.
Betway customers that meet those conditions may cash out using USSD or directly on the site as illustrated below.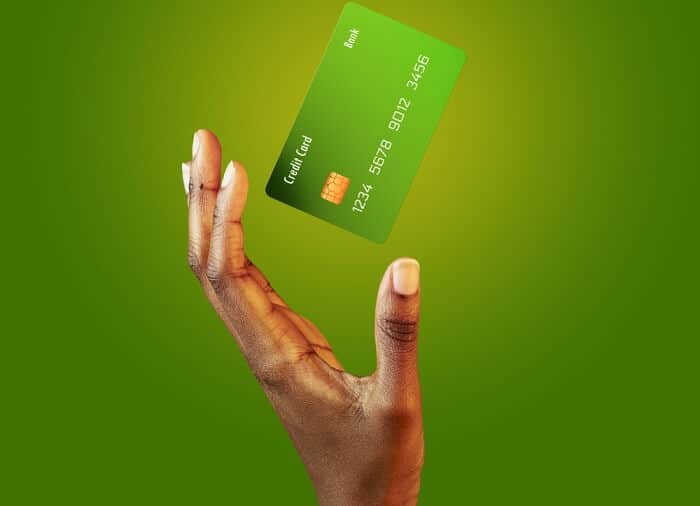 How to initiate an online withdrawal at Betway Zambia?
You can submit a Betway cash out request directly on the operator's website. However, you'll need an internet-enabled device like a smartphone and a stable connection to access your betting account.
Visit Betway Zambia using a mobile/desktop browser.
Sign in to access the dashboard.
Go to the "My Account" page.
Tap the 'Withdraw Funds' link.
Opt for any Mobile money provider (options include Airtel and MTN). However, select the operator you used while creating your account to avoid withdrawal challenges.
Type your Betway cash out amount.
Tap "Proceed" to request a withdrawal. Note that the platform may request you to supply KYC documents if you have not verified your age, identity, and residence.
How to make a USSD withdrawal at Betway Zambia?
Some punters might be in remote areas with unstable internet connections. Therefore, Betway has established a USSD withdrawal to help such players to cash out.
Check if your phone has enough balance to send an SMS.
Go to the 'Message' icon, then select 'Write Message'.
Type w# withdrawal amount #PIN (e.g w#500#1234).
Send the SMS to 238.
The operator and the mobile money provider will send you a payment confirmation SMS when the transaction is processed.
Betway Withdrawal Methods in Zambia
In Zambia, mobile payment is more convenient than bank transfer since the service is available even in rural areas. For that reason, Betway has integrated its payment system with mobile money services to guarantee quick and simple withdrawals.
Mobile transactions are instant, and the service is available 24/7, even during holidays and weekends. Nevertheless, sometimes there can be delays due to network issues or system maintenance.
At Betway Zambia, you can cash out a max of K 10,000 per day. Further, you can only withdraw to the mobile operator you used while depositing since you can't update your phone number.
Below are Betway's payment gateways, their limits, fee, and their average withdrawal times.
MTN mobile money
If you registered at Betway using your MTN number, you might transfer a min of ZWM 1.00 to your mobile wallet.
However, the max limit is ZWM 20,000 per transaction. The Betway withdrawal method doesn't have any fees, and payments are instant.
Airtel money
With Airtel money, you can't incur any cash-out costs, and transactions are instant. However, the min payout value is ZWM 1, and the max Betway withdrawal cap is ZMW 20,000.
Betway Withdrawal Zambia FAQs
MTN and Airtel are the best mobile payment options at Betway since they are simple to use. Additionally, the operators have wide network coverage in Zambia, which minimizes Betway withdrawal problems related to the connection.
New Betway Zambia members can claim up to K1,000 in Free Bet. They can also use the Betway sign up code BETTORSZM.
To unlock the freebies, you just need to join the brand and make a qualifying deposit. However, the deal has a 3x sports playthrough, and the wagers must have 3.0+ odds.
Betway's mobile withdrawals are instant, though you may experience delays due to downtime or scheduled system maintenance. Also, your cash might be put on hold, awaiting KYC checks.
However, contact Betway support for an explanation if your money doesn't clear in 24 hours.
Note that the operator doesn't allow punters to update their numbers. So, you can't channel your winnings to another mobile money service.